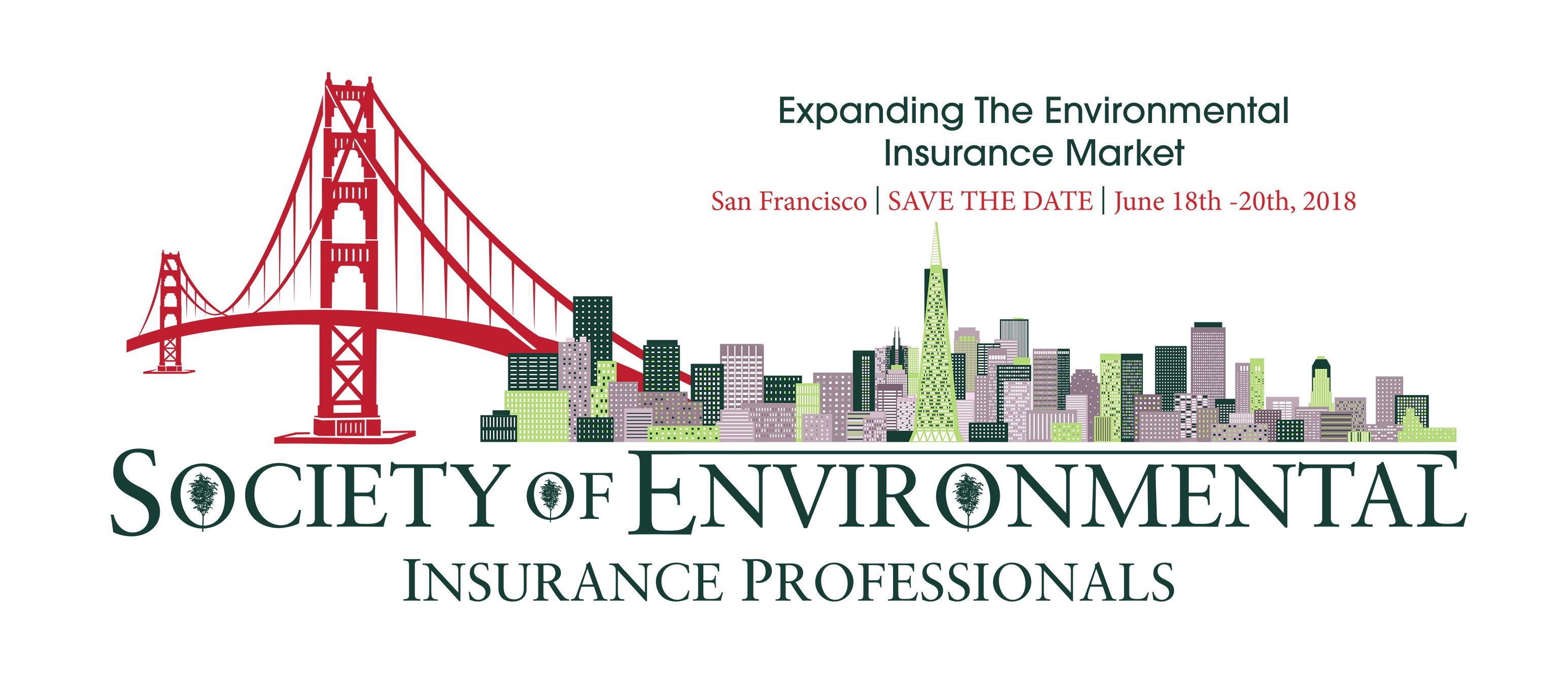 WHY ATTEND SEIP 2018: EXPANDING THE MARKET
This conference brings the insurance industry leading experts together in one place to share best practices and experiences, all with the single goal of expanding the sale of environmental insurance products.
Bold Solutions
The SEIP Conference will provide an educational environment for professionals from around the world, working in environmental risk management and insurance, to come together to share new solutions, insurance product innovations, and fresh approaches to the industry's most pressing issues.
Grow Your Knowledge
There are more opportunities in the environmental insurance product line than any time in the past 37 years! Attendees get first-hand knowledge of how to excel in the sale of a product line that only has a 1% market penetration rate.
Reliable Direction
Veteran presenters will offer insight into the industry's emerging trends impacting sales, claims, legislation, and more. Concepts presented at SEIP conferences are 5 -10 years ahead of their time! No other conference will give you this industry insight and business advantage.
Network With Industry Leaders
In a day of virtual conference and webinars, SEIP 2018 provides a unique opportunity to interact and engage with industry leaders all gathered in one place at one time! Join us at our Welcome and Networking receptions included with your registration!

Sheraton Fisherman's Wharf
Discounted room rates are available through the SEIP room block. This block will be open until May 25th! Availability is limited so book today!
Parking is available in an underground parking garage, which offers direct elevator access to the hotel lobby. Mention SEIP to receive the discounted All Day parking rate of $40
The Fisherman's Wharf is known for its fresh seafood! Stroll along the wharf and grab some chowder or a gourmet dinner!
Located just one block from the piers of Fisherman's Wharf and situated in the heart of one of San Francisco's most popular neighborhoods, Sheraton Fisherman's Wharf offers a perfection location for travelers looking to explore the city.