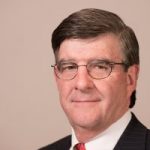 David Dybdahl, MBA, CPCU, ARM
Founder
David Dybdahl is widely recognized for his expertise in the area of environmental risk management. He has served on the United States Environmental Protection Agency's Contractor Indemnification Technical Review Panel and provided technical information on environmental insurance issues to the United States Department of Defense and Department of Energy. In his 25 year career he has successfully placed insurance programs on many of the world's toughest environmental risks including developing the first environmental insurance policies for Superfund contractors, placing the first wrap-up insurance programs on the US Department of Energy's nuclear weapons facilities at Hanford, Washington and Oak Ridge, Tennessee and insuring the remediation of Chernobyl. He is a frequent speaker and has published numerous articles in journals and textbooks. David is the contribEnergy'suthor on Environmental Risk Management and Insurance in the prestigious CPCU and ARMR professional designation courses and the professional errors and omissions loss control manual for the Independent Insurance Agents and Brokers of America.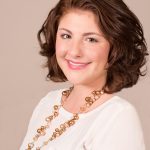 Angela Dybdahl Oroian, BA, MS
Vice President & Managing Director

Angela Dybdahl Oroian has specialized in environmental risk management and environmental insurance for 8 years. She is a licensed insurance broker in property and casualty insurance. She received her Bachelors degree from the University of Wisconsin-Madison in political science and environmental studies. She has recently earned a Master of Science degree in sustainable management from the University of Wisconsin Oshkosh where she graduated Summa Cum Laude. Her accolades included in August 2015 attending the Green Innovation Conference in Santiago, Chile where she was the closing speaker on the topic of Sustainability and Environmental Insurance. Angela studied in Sweden and speaks fluent Swedish, along with professional proficiency in Norwegian, Danish and French. Angela has been active in the Society of Environmental Insurance Professionals since the inception of the organization in 1999. As the Vice President and Managing Director of SEIP, she is responsible to the attainment of the SEIP mission of Expanding the use of environmental insurance as a risk management tool through education, technology, resources, innovation and networking, through website content, producing educational venues and conducting Environmental Insurance Forums.
Our Amazing Staff
The Backbone of Our Organization
We couldn't do half of what we do here at The Society of Environmental Insurance Professionals if it wasn't for our awesome staff. In addition to our own office staff, we also have mentors, instructors, and many other expert individuals who help us help our members.